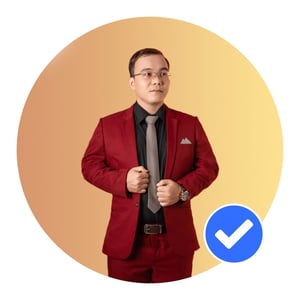 I am
Huan Vu Le
, a Catholic and a software engineer with a passion for travel, reading, studying, and writing blog articles. I am currently studying for a Master's degree in Computer Science at Liverpool John Moores University and working for a FinTech Group.
With 14 years of experience in the industry, I have worked with many companies and customers from different cultures, having experience in several programming languages and frameworks. My expertise lies in software development, website development and design, email marketing, and Google Search Engine Optimization. I have worked with third-party vendors and am familiar with Agile development, Scrum practices, Amazon Web Services, Content Delivery Network, and fixing security scanning reports.
You can learn more about me and contact me through email or social networking by visiting my profile at
https://vulehuan.com/en/profile/vulehuan.html
.
I'm excited to share that my website is completely free to use, and I'm dedicated to providing helpful resources to my users. If you find my website useful and want to support me, you can now donate. Donations go directly to my bank account and help me continue to provide quality content.
Military Commercial Joint Stock Bank
SWIFT code: MSCBVNVX
Account number: 22-11-1986-68
Account name: VU LE HUAN
Thank you for your support!
You can also contribute to me by signing up for these services: